Recipes, DIY, property, gardening, décor, crafts & lifestyle
Local Articles
Did You See These Past Features & Articles?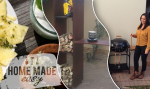 DIY
Home Made Easy – Braai
Follow @BuildersFan In this week's episode of Home Made Easy, we do what South Africans do so well… Braai! Tanya shares some of her favourite braai recipes while Ryan builds a fired wood stand and Elle overhauls an old braai. Part 1 – Tanya's Braai inspired recipes Part 2 – Workshop (Ryan) Part […]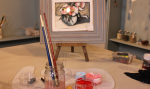 Crafts
Painting on Canvas
This week on Show Me How we explore painting on canvas. Ajay Jacobs from Ajays Art Foundation teaches us how to use different mediums like acrylic paints, pastels and charcoal to create a single masterpiece. By Ajay Jacobs Ajay's Art Foundation 011-972-8557 or 082-786-4071 Acrylic & Charcoal Mouth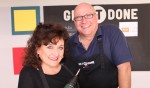 DIY
Get It Done – Season 14
Welcome to a new season of Get It Done where we feature new exciting projects and give you step by step instructions to inspire you to build your own. From portable work benches to kiddies motorbikes. We'll show the right tools to use and how to use them, plus we'll show you some handy household […]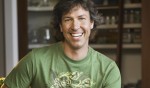 Food
Béarnaise Sauce
Ease of preparation: Complex Preparation time: 10 minutes Cooking time: 10 minutes Serves 6 Ingredients 1/3 cup (75 ml) white wine vinegar 1/2 french shallot, chopped ¼ tsp (1 ml) whole grain black pepper (non-ground) 2 egg yokes 1 1/4 cups (310 ml) melted butter, tempered 1 tbsp (15 ml) fresh tarragon, chopped Method In […]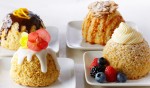 Bake with Anna Olson
Seasonal Garnishes
Seasonal Garnishes For a Plated Dessert Spring: Lemon Glaze & Edible FlowersMakes about 1/2 cup Ingredients 1 cup icing sugar, sifted 1-2 Tbsp lemon juice Method Wisk the icing sugar with 1 Tbsp of lemon juice, adding the remaining 1 Tbsp a little at a time to achieve the desired consistency. Pour the glaze over […]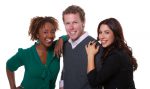 Not currently on Air
Live Here Buy This
The concept is simple… We ask North American homeowners about where they fantasize about living. They pick three places around the world they've always wondered about, and then we show them what their life could look like if they moved there. Based on the current market value of their North American home… we tour two […]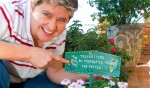 Ask Tanya
Ask Tanya – What to plant in Muizenberg?
Question: Hi there would like to know what plants to plant in a front garden. I live in Muizenberg Cape Town and the soil is sea sand, I bought a few plants they have all died and I'm clueless as to what plants would be appropriate for this area.Please help. Candice – Muizenberg Tanya replies: […]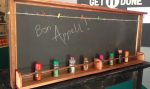 DIY
Blackboard Spice Rack
In this week's episode of Get It Done, Peter and Annalien build a blackboard spice rack using an old window frame. You will need: Tools Materials PCM Compound Mitre saw Wooden window frame 12 volt Cordless Drill driver Meranti plankls 18 volt cordless drill driver 12mm dowel – 1500mm – 1 piece PEX Eccentric sander […]