Thai Red Curry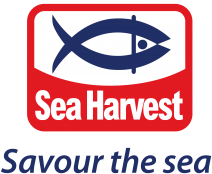 Sea Harvest brings you fresh, quick and easy recipes from Hake Gratin to tacos with a seafood twist. These delicious
dishes are sure to be your favourites this time of the year.

Recipe
Serves: 6
INGREDIENTS
6 Sea Harvest Hake Medallions, semi-thawed
1 tbsp (15ml) Canola oil
1 Onion, diced
3 tbsp (45ml) Thai red curry paste
400ml Coconut milk
Coriander, chopped
Salt, to taste
Coriander, garnish
METHOD
Cut each Hake Medallion into 3 equal pieces. Set aside.
Heat oil in a pot and fry the onion until golden brown.
Add the Thai red curry paste and coconut milk. Simmer for 10 minutes.
Pack the fish in the sauce, add coriander and simmer until cooked (about 15mins). Season to taste.
Garnish with coriander and serve with rice.
Save