Squid Ring Tacos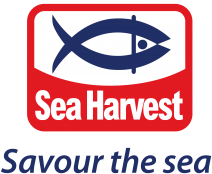 Learn how to make our quick and easy Squid Ring Tacos. A tasty light meal that's perfect for lunch or dinner!
Crumbed Squid Taco's with a Herbed Tomato and Chili Salad
Makes 8 Tacos
Difficulty: Easy
Prep time: 15 minutes
Cook time: 15 minutes
Ingredients
400g Sea Harvest Crumbed Calamari Rings
1 red onion – Finely sliced Chinese style
250g Baby Rosa or Cherry tomatoes
Large handful of coriander – Roughly torn
2 large Serrano Chilies' – Thinly Sliced
3 large spring onions – Sliced thinly on the diagonal
120g baby corn – Thinly sliced
4 limes
20ml sugar
8 taco shells
Canola oil – For frying
Salt
Freshly ground black pepper
Extra Limes – To garnish
Method
Preheat a deep fryer to 180°C or fill a medium sized pot 2/3 full of canola oil.
Fry the calamari rings until golden, remove and drain on paper towel. Season with salt and freshly cracked black pepper and drizzle a small amount of lime juice from 2 limes over each piece. Continue frying until all the calamari is cooked.
Combine the red onion, tomatoes, coriander, chilies, spring onion, baby corn, juice of 2 limes and sugar and mix well. Season with salt and freshly cracked black pepper.
Build each taco with a few calamari rings and fill with the salad. Continue until all the tacos are filled then serve immediately.