Hake Gratin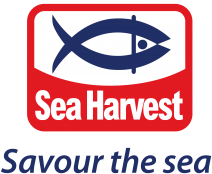 Sea Harvest brings you fresh, quick and easy recipes from Hake Gratin to tacos with a seafood twist. These delicious
dishes are sure to be your favourites for summer time.

Recipe
Serves: 6
4 Sea Harvest Hake Fillets 800 g
Salt
1 tbsp (15ml) Seasoning – cayenne pepper
2 cups (500ml) Béchamel sauce
1 tbsp Garlic, crushed
Coriander, chopped
1 cup (250ml) Breadcrumbs
Olive oil, drizzle
Preheat oven to 200°C.
Season the Hake Fillets. Sear in a hot griddle pan and set aside.
Tightly pack the seared fillets in an ovenproof dish and sprinkle cayenne pepper.
Cover the fish with the béchamel sauce and top with the garlic and coriander.
Sprinkle over the breadcrumbs and drizzle with olive oil.
Bake for 20 – 25 minutes or until golden brown and fully cooked.