Guiding you Home – Season 2
Time Schedule
Guiding you Home - Season 2 (Not currently on Air)
Overview
>>Click here to go back to Season 4
Guiding You Home is a property reality show set in the South African real estate world. Each week we follow a set of home buyers' on their house hunting journey as one of South Africa's top real estate agents hopes to guide them to their dream home.
The South African property market is constantly changing as the number of people living in urban areas continues to increase. While full title properties are still the most attractive option for home buyers, people are steadily embracing higher density living like townhouse and cluster developments.
In a brand new season of Guiding You Home we explore these changing trends and take a look at how South African real estate professionals keep up with the changing property landscape as they attempt to match prospective buyers with their dream homes.
Episode 1 – Marshree and Sebastian
Marshree is a researcher and works for a marketing research company. Sebastian is an investment banker. They are currently living in Fairlands, but are hoping to move to a home in the Northern Suburbs of Johannesburg mainly because they work in this area. Marshree and Sebastian are hoping to start a family soon and would like to upgrade to a family home with a bit more space. They would like more closet space, a double garage and security is also very important to them. Our real estate agent, Etienne Durandt is hoping to show this couple why he thinks Bryanston is the best area for them.
Agent:

Etienne Durandt – 072 795 2282
Episode 2 – Daniel and Cherise
Daniel is a developer and Cherise is a sales consultant. This couple is currently staying in a small townhouse on the first floor. They are expecting their first baby and are looking to upgrade their lifestyle to accommodate their growing family. They are ideally looking for a three bedroom, two bathroom home.
Agent:

Tessa Enslin- 079 695 9170
Episode 3 – Esther and Glenda
Glenda and Esther both work in the Office Interior Industry. They love the outdoors and socializing with friends. They are looking to upgrade their lifestyle to a bigger home. They are also looking for a home with closed garages for their motorbikes and a bigger garden. Security is also big on their list of priorities.
Agent:

Andre Langeveldt – 083 707 7747
Episode 4 – Angela and Erin
Angela is a swimming instructor and Erin is a general manager at a health club. These two sisters are currently still living with their parents, but have decided that it is time to leave the nest and move into their first home. It makes financial sense for these two sisters to take out a joint bond. Security is their biggest concern and would ideally like a home in a cluster development. They are ideally looking for a ground floor apartment with a garden since they have two dogs.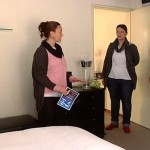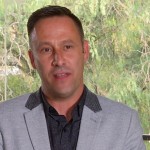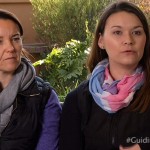 Agent

Fernando Dos Santos – 082 783 2726
Episode 5 – Tania and Morne
Tania and Morne are partners in their own law firm. They are looking for a modern, flowing open plan home without losing the benefit of superior finishes. The idea is initially for an investment property, in a sought after suburb where they can experience maximum capital growth. Their plan is to purchase this property as an investment, rent out as a corporate type rental and in 4 years when their children are leaving home, have the ideal property to scale down and re-locate to. Location to ensure capital appreciation and superior finishes are imperative.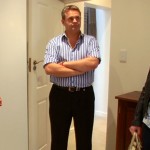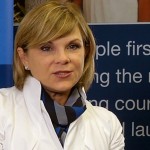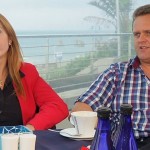 Agent

Marsha Cooper – 083 307 2425
Episode 6 – Kiki and Jay
Kiki and Jay are a young married couple. Kiki is a life coach and a motivational speaker and Jay owns his own car dealership. This couple is currently renting but are tired of paying someone else's investment. Kiki consults from home and would like a home that has enough space that can accommodate her consultancy firm. Kiki and Jay both love dogs and are also planning to start a family soon. They are looking for a family home with a big garden and a pool that would accommodate their dogs and kids in the near future. Depending on what they find, Kiki and Jay are also open to the idea of building a brand new home, or renovating a home to ultimately turn it into their dream home.
Agent

Annette Kasselman – 082 900 6008
Episode 7 – Unathi and Langi
Langi works in the insurance industry and Unathi is a sales representative. The couple have been married for thirteen years and have three kids aged 12, 9 and 7. This family is now in a financial position to upgrade their lifestyle to a bigger home. They are ideally looking for a four bedroom home with a double garage.
Agent

Hanneleen Le Roux – 083 415 2231
Episode 8 – Steven and Andrew
Andrew is a partner in an optical manufacturing and distribution business and Steven runs his own business. This couple put their home on the market a few months ago. However, within a week of putting their home on the market it got sold. They had not found a new home by the time their house got sold. For the interim they moved into an apartment that they are currently renting. They are now desperately looking for a new home of their own. The two main things that they are looking for in a new home are space and privacy. They don't mind a two bedroom/two bathroom home, as long as it is spacious. They also want to be private from the neighbours. Andrew and Steven is also happy to look at renovating.
Agent

Rory O'Hagan- 083 328 8888
Episode 9 – Ryan and Jeanine
Ryan and Jeanine have been married for thirteen years and have a three year old son. Ryan supplies commercial vehicles to the transport industry and Jeanine is an interior decorator. Their main reason for wanting to move is because of their son starting school soon and they are looking at homes near the school. Jeanine's home based business is also growing and she would ideally like a home office that caters for her growing business. Michael, their real estate agent throws a spanner in the works when he presents the option to build their dream home.
Agent

Michael Pashley – 082 079 5568
Episode 10 – Tshepo and Emily
Tshepo is a civil engineer by profession and currently owns a construction company. Emily is a marketing consultant. This couple's first love is property investment and they have been investing in property for the past fifteen years and believe that property offers the best return on a long term investment. Tshepo and Emily are now looking for an investment property in a security estate. They are ideally looking for an old property that they can renovate with ultra modern finishes.
Agent

Dennis Hamer – 082 415 8547
Episode 11 – Wesley and Nicole
Wesley is a field service manager and Nicole is a cosmetics manager for a retail company. They have a five month old baby and this young family currently lives in Nicole's mom's garden cottage. They are looking for a three bedroom/two bathroom home that does not require any fixing up. On their own they are not in the financial position to purchase a home on their own, but luckily Nicole's mom has stepped in with a deposit towards this couple's dream home.
Agent


Marco De Silva – 081 762 3759
Episode 12 – Chris and Mariette
Chris and Mariette recently moved from Cape Town to Gauteng for professional reasons. They are currently renting a townhouse, but believe the time is right for them to invest in a home of their own. Their biggest concern at the moment is space, privacy and a lack of entertainment areas for when they have friends over. Chris' parents are old and they would ideally like their parents to move in with them shortly. For this reason a home with a garden cottage would be ideal. This couple's budget is between R1.8m and R2m. They are not too picky and they hope that Delveen will be able to guide them to their dream home.
Agent

Delveen Brand – 083 358 0867
Episode 13 – Deidre and Gerhard
Gerhard is an Operations and Facilities Manager for a property company and Deidre is an Administrator for a pharmaceutical company. This couple's two daughters area already out of the home and they are now looking for an investment home which will also double up as a holiday home at the Vaal Dam. They are both career driven professionals but also love the outdoors and an adventurous lifestyle. They feel that a home at the Vaal Dam will give them the perfect balance between the city and the country. They are looking forward to quality family time with their daughters and their grandchild.
Agent

Nicoline Grobler – 083 750 3856
>>Click here for details on Season 1
>>Click here for details on Season 2
>>Click here for details on Season 3
>>Click here for details on Season 4