The Gardener – Season 12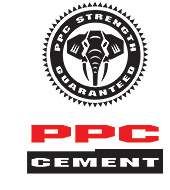 Presented by Tanya Visser, editor of The Gardener magazine, this practical gardening show will inspire you to get creative in your garden with easy-to-do projects that won't cost the earth!
From containers and hanging baskets to choosing the correct plants for your garden and adding that bit of magic into your patch of the earth, Tanya has the know-how to get it just right.
Not forgetting maintenance, you'll be able to pick up some useful tips on preparing & protecting the soil, getting rid of pests, achieving the perfect lawn and learn how you can recycle all your garden cuttings into rich compost and to put pack into the earth!
Season 12
Episode 13 – Creating an interesting garden

When you get bored with how you garden looks, it's time to create something else that will give it some pizzazz. Tanya builds a planting wall using ready made bricks, plants it up with perennials, veggies and herbs to create a new look for the garden.
Episode 12 – Hanging Water Fountain
Tanya explores two feature gardens from the PMB Garden Show, looks at the planting choices and then creates a simple water fountain that can hang on the wall or even on a trellis.
Episode 11 – Garden Walls
Garden walls are a necessity to create privacy in your garden. However these can become an eyesore. Tanya gives you options on how to make them appealing. She shows how you can use plants and cladding to transform ugly walls.
Episode 10 – Garden Rooms
Just like we divide our homes into separate rooms, so too can we do the same for our gardens. Tanya shows how to create a simple garden room by adding a home made bistro table and chairs then finishing off the area with gorgeous plants in pots.
Episode 9 – Hanging Bird Feeder
The key to attracting wildlife in to your garden is to create a suitable habitat for them. Tanya shows you how by planting up the garden with bird friendly plants and a finishing it off with an organic bird feeder
Episode 8 – Garden Bench
Tanya gives you the know how in choosing plants that will grow in your particular environment. Then in the DIY slot, the team makes a simple garden bench.
Episode 7 – Veggie Planter
A vegetable garden is fantastic way of growing your own produce. It is easy, fun and will save you money in the long run. Join Tanya as she gives you the do and don't of veggie gardening and then shows you how make a small planter for any size garden
Episode 6 – Decorative Garden Frames
Covering the soil and keeping the nutrients locked is the key to having a healthy garden. Tanya discusses some practical ideas that you can try out to make sure you have a success garden. She then transforms a small rose garden with real bad soil into delightful space by using colourful groundcovers and mulch.
Episode 5- Hanging Baskets
Hanging baskets are a great way to enhance your surroundings and are an easy way to garden. Tanya shows you just how easy it is to maintain them as well as discusses plants that will thrive in hanging baskets. She makes a unique concrete basket from scratch then shows you an ingenious way of hanging it up.
Episode 4 – Gardening in Deep Shade

Gardening under large trees, deep shade and damp soil is a frustration for most gardeners. Tanya gives you practical ideas on how to overcome this by planting shade friendly plants. She also creates a Thai inspired pathway to give access to the garden.
Episode 3 – Water Features

Tanya transforms a dull spot in the garden into something beautiful by installing an organically inspired water feature and then finishing off the garden with plants that will do well in deep shade
Episode 2 – Sun Garden
Gardens that are in the full sun are usually high maintenance as they require lots of watering and constant looking after. Tanya shows how to deal with such an area by choosing the correct plants.
Episode 1 – Keep it contained
Tanya tackles container gardening, she shows plants that will do well in containers and then how to keep them looking good.