Design a Garden – Previous Episodes
Design-a-Garden is back on The Home Channel to help you create the fabulous and unique garden you want. Each week, presenter Melanie Walker works with top landscape designers to find practical and innovative ways to adapt their design philosophies to your own garden. Full of beautiful ideas, details about what plants to use and how, Melanie and her team will show you how to create your perfect garden design, from start to finish.
Episode 8: Romantic Garden
This garden is all about romance. We look at flowering plants and delicious scents. We learn what goes into a garden made to produce that loving feeling.
PLANS: Romantic Garden Design

Episode 7: Tropical Garden
This week Melanie and our guest revisit the inspirational Bristlecone nursery to see how they've used tropical plantings in the gardens. The team than recreate a tropical garden in a small space. And it's over to Andre's potting shed get tips on keeping you garden looking great.
PLANS: Tropical plan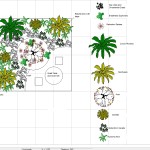 Episode 6: Modern / Contemporary garden
This week Melanie and our guest, landscape architect Johan Hosten take inspiration from a large contemporary garden with a very modern feel. And Andre Bimray attacks weeds and mole crickets.
PLANS: Contemporary plan

Episode 5: Art in the Garden
This week we look at how to use artworks in the garden. We find out if sculpture can enhance the garden. And we look at plants used as pieces of art.
PLANS: Drawing of Art in the Garden
Episode 4: Water/River garden
This week the garden will showcase the wonders of gardening with water in mind. Looking at plants that thrive in the wet and how water can take a garden to the next level.
PLANS: WaterRiver garden
Episode 3: Woodland Garden
This week we focus on creating woodland gardens in a small space. We look at why one should do this and how you can go about doing it.
PLANS: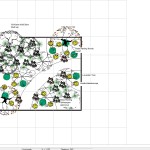 Episode 2: Provencal
This week we focus on creating a French Provencal style garden. We look at how this holds up over winter and why people should be using this style more.
PLANS: Provencal Garden
Episode 1: Mexican Garden
This week we look at Mexican gardens. Taking there cue from colourful palettes and bold shapes. This garden will feature plants that can handle adverse conditions and still look good
PLANS: Mexican Garden