In My Kitchen
Time Schedule
Not currently on air
Overview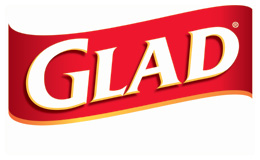 In My Kitchen is The Home Channel's favourite local cooking show for anyone looking to turn a regular family meal into a family feast. 
Each week, host Sasha Zambetti invites a food expert into her kitchen to find out how easy techniques and tips can help any home-cook feel like a chef in their own kitchen.
Episode 13 – Easter Feast
Lamb is a traditional Easter meat and needs a gentle touch and slow cooking to get it right. Join Sasha and Jenny In My Kitchen this week to find out how to create an easy Easter Feast to share with family and friends.
Episode 12 – Yummies with Yeast
The smell of freshly baked bread will pull any reluctant family to the dinner-table, so get In My Kitchen this week to find out the tricks and tips you need to make yummies with yeast when Sasha and Jenny rise to the occasion with home-baked bread and buns.
Episode 11 – Peri-Peri Nice
The Portuguese community of SA may be small in number but their culinary influence has created a national love affair with peri-peri, fresh fish and Mediterranean flavours. In My Kitchen explores the tastes of Portugal this week with chef Mimi Jardim.
Episode 10 – Pick a Pasta
Fresh ingredients and home-made staples are often the secret ingredients that help turn an average meal into an everyday feast.  Discover how to make your own pasta and easy sauces with only the freshest ingredients In My Kitchen this week and turn a basic meal into a home-cooking triumph.
Episode 9 – Curries of the World
If the closest you've come to enjoying curry at home is takeout from your local, get In My Kitchen this week with Sasha and spice-queen Yudhika as they create curries for mild and adventurous palates and show you how to get spicy without scorching your taste buds.
Episode 8 – Cheese to please
The Cheese Gourmet shop is a little heaven for any cheese connoisseur, with over 140 locally-produced and specialists cheeses on offer.  Jo Dick, from the Cheese Gourmet, is In My Kitchen this week to show Sasha how to use this simple ingredient in ways to satisfy the most demanding gourmand.
Episode 7 – Make it sweet, make it savoury
Pastry is one of the most versatile kitchen ingredients for any home-cook and In My Kitchen this week, Sasha and Jenny cook up an easy feast of pastry delights to keep the family satisfied all week.
Episode 6 – Flavours Of Africa

One of the biggest food trends is to eat local, seasonal ingredients and make the most of your local cuisine.  This week In My Kitchen, chef Mokgadi helps Sasha cook a feast of African flavours with yam balls and omáli.
Episode 5 – Choice Chicken

Chicken is a versatile and inexpensive meat, but if you're tired of always eating roasts, get In My Kitchen this week as host Sasha and chef Jenny Kay show us 3 easy ways to make the most of chicken.
Episode 4 – A Perfect Picnic

A picnic is a fantastic way to enjoy our great outdoors and summer weather.  In My Kitchen this week, host Sasha and picnic expert Julie Lindheim show us how to create the perfect picnic.
Episode 3 – Make it Gel
Gelatin can be a chef's best friend or cause a kitchen nightmare. We find out this week some of the best ways to use gelatin in the kitchen to create a savoury mousse and delectable desserts.
Episode 2 – Easy Summer

Summer entertaining is easy if you keep to a few rules – make it tasty, light, with lots of fresh colours and crunch to appeal to all your senses.  Join Sasha and chef Jenny Kay in the kitchen this week to discover easy ways to entertain your guests this summer.
Episode 1 – Pack a lunch
Host Sasha Zambetti and Jenny Kay from Angela Day create the perfect lunch-box for school or work, full of healthy muesli snacks, scrumptious sandwiches to help you stay mentally alert and indulgent smoothies to give you a midday treat.