Country Fry Hash Brown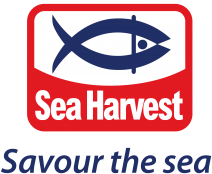 Sea Harvest brings you fresh, quick and easy recipes from Hake Gratin to tacos with a seafood twist. These delicious
dishes are sure to be your favourites this time of the year.

Recipe
Serves: 6
INGREDIENTS
4 Sea Harvest Country Fry,
500g potatoes
2 Eggs, beaten
4 tbsp (30ml) Flour
1 tbsp (15ml) Chives, chopped
1 tbsp (15ml) Lemon juice
Salt, to taste
Pepper, to taste
100ml Canola oil
Sour cream, to serve
Rocket leaves, to serve
METHOD
In a small saucepan, cover the potatoes with water and bring to the boil. Cook for 5 minutes. Drain, cool and roughly grate.
In a bowl, combine the eggs and flour. Add the Country Fry pieces, grated potato, chives and lemon juice. Season to taste and mix well.
Heat the oil in a large frying pan over a high heat. Drop 2 tbsp of the mixture into the hot oil, flattening slightly. Cook for 2-5 minutes on each side, until cooked through and crispy.
Drain on kitchen paper and serve with sour cream and rocket leaves.