Chunky Summer Fish Salad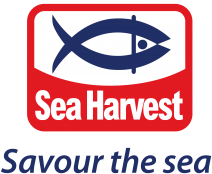 Sea Harvest brings you fresh, quick and easy recipes from Hake Gratin to tacos with a seafood twist. These delicious
dishes are sure to be your favourites for summer time.

Recipe
This recipe serves: 4
Ingredients
4 Sea Harvest Hake Fillets 800 g
3 tbsp (45ml) Olive oil
Salt
Pepper
½ Cucumber, diced
½ Mango/pineapple, diced
½ Avocado, diced
½ Red onion, diced
3 tbsp (45ml) Coriander, chopped
12 Baby tomatoes, sliced lengthwise
½ Lime, juiced
Method
Cut the Sea Harvest Hake Fillets into bite size pieces and marinade in olive oil, salt and pepper.
In a hot pan, fry the fish pieces until fully cooked and slightly crispy. Drain excess oil and set aside.
In a large bowl, combine the cucumber, mango, avocado, red onion, coriander and baby tomatoes.
Add the fish pieces and a squeeze of lime juice. Season to taste.