Chic by design
Time Schedule
Insert Series
Overview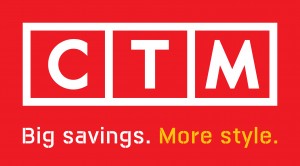 Chic by Design meets with some of South Africa's leading interior designers as they tell us what it takes to create chic interiors.
Safari Chic – Episode 1
We take a look at the Safari chic décor style and speak to Stephen Falcke about his love affair with African styled interiors.
Shabby Chic – Episode 2
Tessa Proudfoot shows us what it takes to create a renewed Shabby Chic decor style.
Urban Chic – Episode 3
Architect and interior designer, Kate Ghyoot Jollye, takes us through her dream home and talks to us about what is takes to create an Urban Chic décor style.
Simply Chic – Episode 4
Interior Designer, Donald Nxumalo, shows us what it takes to create a Simply Chic interior with a vibrant twist.
Classically Chic – Episode 5
Interior designer, Matsela Moshokoa from Diaro Living speaks to us about creating the romance in a classically chic interior.
Customised Chic – Episode 6
Owners of Eat@ The Bistro, Claire and Patrick Reynolds, took on renewing their restaurant by adding a feature wall from digitally printed tiles.