Cajun Crusted Hake Lollipops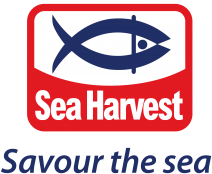 Sea Harvest brings you fresh, quick and easy recipes from Hake Gratin to tacos with a seafood twist. These delicious
dishes are sure to be your favourites this time of the year.

Recipe
Serves: 6
INGREDIENTS
6 Sea Harvest Hake Medallions, semi-thawed
12 wooden lollipop sticks
Cajun spice, to taste
Olive oil, drizzle
METHOD
Soak the lollipop sticks in water overnight.
Preheat the oven to 200°C.
Cut each Hake Medallion into 2 equal pieces.
Coat each piece in Cajun spice and skewer with a lollipop stick.
Lay the fish lollipops on an oven rack set over a baking tray. Drizzle with olive oil
Bake for 15 – 20 minutes or until fully cooked.
Serve warm with a sauce of your choice.